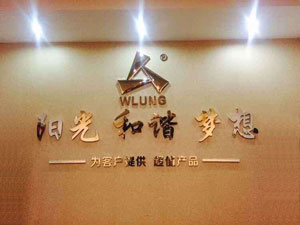 Ningbo Wing Lung automobile and motorcycle accessories Co.,Ltd. was founded in 1983, after years of efforts, the company has had a professional high standard of product development and management team, has developed into sets scientific research and development, production and marketing, professional services as one of the Production-oriented enterprises.
The company implemented a standardized management and strict quality control management. The main production motorcycle fuel switches, check valve, diesel engine And Gasoline engine fuel switch, Mechanical pumps, gasoline filters, Zinc Alloy Die Casting,aluminum die casting, plastic products, Many well-known motorcycle manufacturing enterprises and the general machinery manufacturing enterprises to provide supporting services.
"Humanist, quality priority, customer satisfied" for the purpose of enterprises, in the "quality products, first-class service, and constantly open up, Wing high "quality and dedication to the general user services, sincerely welcome firends at home and abroad choose Ningbo Wing Lung Company Products ,we are your ideal partner.
Wing Lung has been finding customers' expectations and meeting the customers' demand as it holdsthat customers' satisfaction is a motive power of its own survival and development , Serice is not an extension of product presentation but and important part of production but an important part of production atructure,The service cons ciouseness of utmost sincerity is an indispensable element of each person from WING LUNG.
WING LUNG uphold the spirit of honesty and devoir, keep good credit standing ,Sincerity-centered, emphasis on specialization, provide their customers with high quality products and services, provide their employees Stable income and good development opportunities, provide their business partners and equal platform which is fair, reasonable and mutually beneficial , and also enthuse at public spirited work ,take on the responsibility and duty of an enterprise for the society and state